Brian Clough Trophy
Since the start of the 2007-08 season, all games between Forest and
Derby County
have been competed for the Brian Clough Trophy.
The trophy only changes hands on a win; in the case of a draw then it's retained by the current holder, and in the 15 years of the trophy, Derby have had by far the biggest success, holding the trophy for almost twice as long as we have.
We lost that first game (a friendly) 2-0 and then Derby won or drew the next four meetings to hold onto the trophy for the first 2 years. We finally got our hands on the cup but only for one game, and the 11 months that we held it is still the shortest period that anyone has held the title.
Shortly after that Derby went on another 4-game streak to hold for it another two years and then went on a 6-game defence that lasted 3 years, 3 months and 7 days, which is the longest time period it's been held.
Until right now that is.
Because on June 2nd 2022, we will have held the trophy for 3 years, 3 months and
8
days. Good times.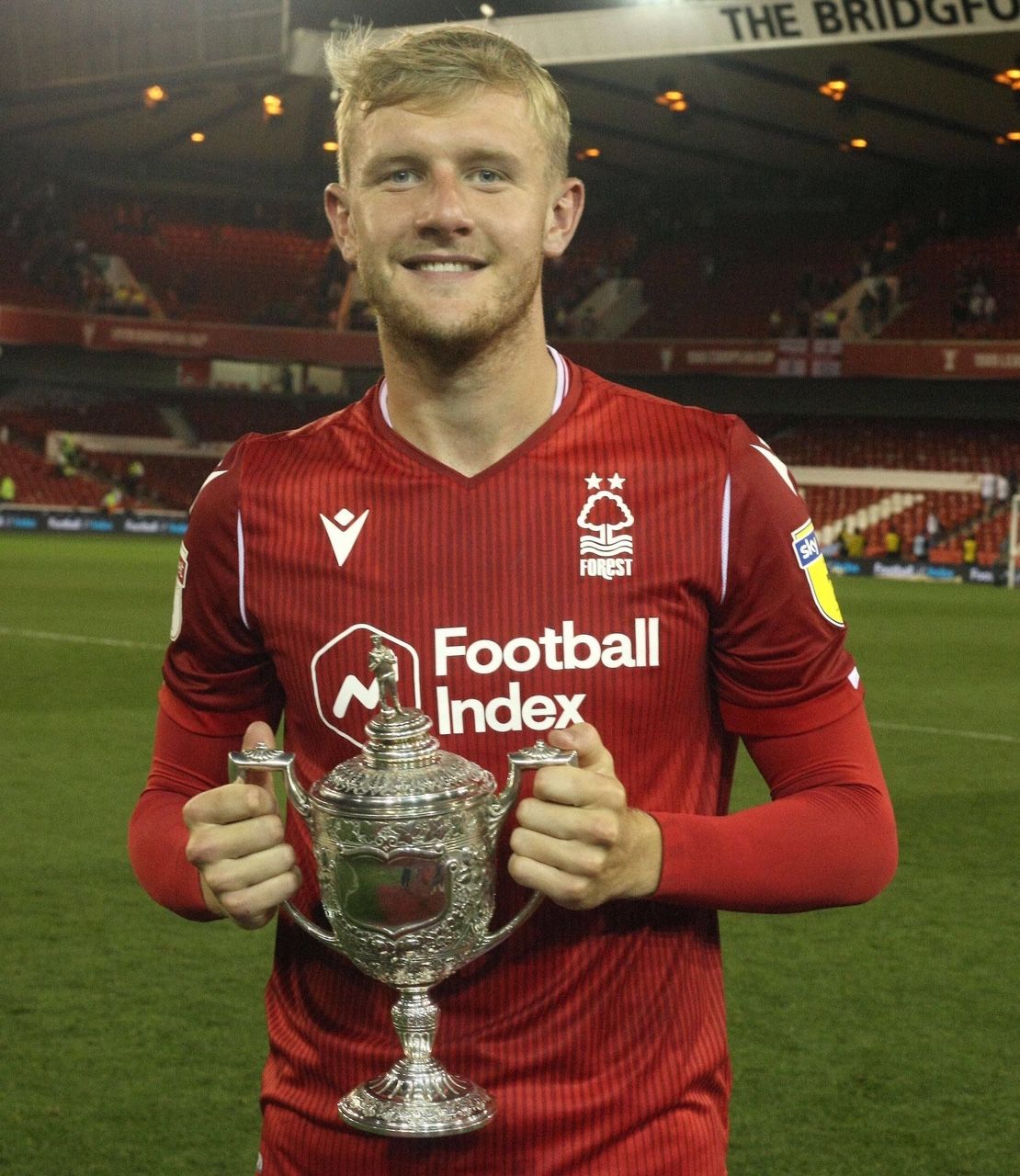 Summary of results
Team
Total
Trophy
Wins
Trophy
Retained
Total Days Held
Total Time Held
Percentage
Forest
14
5
9
2080
5 years, 8 months, 11 days
39.3%
Derby
18
5
13
3209
8 years, 9 months, 14 days
60.7%
Misc stats
Longest time held:

3 Years, 3 Months, 7 Days (Derby County)



Shortest time held:

0 Years, 11 Months, 13 Days (Nottingham Forest)


All results
| Date | Game | H/A | Score | Ground | Holders | Days Held | Time Held |
| --- | --- | --- | --- | --- | --- | --- | --- |
| Tue Jul 31, 2007 | Pre-Season Friendly | A | 0-2 | Pride Park | Won | 460 | |
| Sun Nov 02, 2008 | League Tier 2 | A | 1-1 | Pride Park | (Retained) | 82 | |
| Fri Jan 23, 2009 | FA Cup | A | 1-1 | Pride Park | (Retained) | 12 | |
| Wed Feb 04, 2009 | FA Cup | H | 2-3 | City Ground | (Retained) | 17 | |
| Sat Feb 21, 2009 | League Tier 2 | H | 1-3 | City Ground | (Retained) | 189 | 2 Years, 1 Months, 10 Days |
| Sat Aug 29, 2009 | League Tier 2 | H | 3-2 | City Ground | Won | 154 | 0 Years, 11 Months, 13 Days |
| Sat Jan 30, 2010 | League Tier 2 | A | 0-1 | Pride Park | Won | 333 | 1 Years, 4 Months, 7 Days |
| Wed Dec 29, 2010 | League Tier 2 | H | 5-2 | City Ground | Won | 24 | |
| Sat Jan 22, 2011 | League Tier 2 | A | 1-0 | Pride Park | (Retained) | 238 | 1 Years, 8 Months, 25 Days |
| Sat Sep 17, 2011 | League Tier 2 | H | 1-2 | City Ground | Won | 178 | |
| Tue Mar 13, 2012 | League Tier 2 | A | 0-1 | Pride Park | (Retained) | 201 | |
| Sun Sep 30, 2012 | League Tier 2 | H | 0-1 | City Ground | (Retained) | 111 | |
| Sat Jan 19, 2013 | League Tier 2 | A | 1-1 | Pride Park | (Retained) | 252 | 2 Years, 8 Months, 20 Days |
| Sat Sep 28, 2013 | League Tier 2 | H | 1-0 | City Ground | Won | 175 | 1 Years, 2 Months, 7 Days |
| Sat Mar 22, 2014 | League Tier 2 | A | 0-5 | Pride Park | Won | 176 | |
| Sun Sep 14, 2014 | League Tier 2 | H | 1-1 | City Ground | (Retained) | 125 | 1 Years, 4 Months, 26 Days |
| Sat Jan 17, 2015 | League Tier 2 | A | 2-1 | Pride Park | Won | 293 | |
| Fri Nov 06, 2015 | League Tier 2 | H | 1-0 | City Ground | (Retained) | 134 | 1 Years, 6 Months, 12 Days |
| Sat Mar 19, 2016 | League Tier 2 | A | 0-1 | iPro Stadium | Won | 267 | |
| Sun Dec 11, 2016 | League Tier 2 | A | 0-3 | iPro Stadium | (Retained) | 97 | |
| Sat Mar 18, 2017 | League Tier 2 | H | 2-2 | City Ground | (Retained) | 211 | |
| Sun Oct 15, 2017 | League Tier 2 | A | 0-2 | Pride Park | (Retained) | 147 | |
| Sun Mar 11, 2018 | League Tier 2 | H | 0-0 | City Ground | (Retained) | 281 | |
| Mon Dec 17, 2018 | League Tier 2 | A | 0-0 | Pride Park | (Retained) | 70 | 3 Years, 3 Months, 7 Days |
| Mon Feb 25, 2019 | League Tier 2 | H | 1-0 | City Ground | Won | 183 | |
| Tue Aug 27, 2019 | League Cup | H | 3-0 | City Ground | (Retained) | 74 | |
| Sat Nov 09, 2019 | League Tier 2 | H | 1-0 | City Ground | (Retained) | 238 | |
| Sat Jul 04, 2020 | League Tier 2 | A | 1-1 | Pride Park | (Retained) | 111 | |
| Fri Oct 23, 2020 | League Tier 2 | H | 1-1 | City Ground | (Retained) | 126 | |
| Fri Feb 26, 2021 | League Tier 2 | A | 1-1 | Pride Park | (Retained) | 183 | |
| Sat Aug 28, 2021 | League Tier 2 | A | 1-1 | Pride Park | (Retained) | 147 | |
| Sat Jan 22, 2022 | League Tier 2 | H | 2-1 | City Ground | (Retained) | 155 | 3 years, 4 months, 1 day |