NICKY MAYNARD
Full Name:

Nicky Maynard


Position:

Forward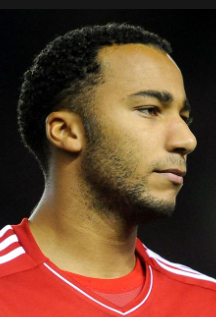 STATS (Competitive games only):
Intnl. Country:

-



Caps while at Forest:

-



Goals while at Forest:

-



Total Caps:

-



Total Goals:

-


Shirt numbers:
Managers:
Notes:
Although none of the websites confirm this, I think Nicky Maynard is the same one listed in the sources here. He only played four pre-season games whilst not with a club at the beginning of the 2015 season, and it's highly likely they're the same person.
SOURCES:SEASON STATS (Competitive games only)
Season
Squad Num
Played
Won
Drawn
Lost
Goals
Yellows
Reds
Own
Goals
Went Off
Came On
Unused
Sub
Notes
2015-16
-
-
-
-
-
-
-
-
-
-
-
-
TRANSFERS
| # | Date | Type | Club | Fee | Loan until | Manager |
| --- | --- | --- | --- | --- | --- | --- |
RECORD FOR NICKY MAYNARD
Game
First Game
Last Game
P
W
D
L
Goals
Yellows
Reds
Own Goals
Started
Came On
Went Off
Unused Sub
COMPETITIVE
League Tier 1
League Tier 2
League Tier 3
Playoffs
FA Cup
League Cup
European Cup
Fairs Cup
UEFA Cup
Super Cup
Intercontinental Cup
Full Members Cup
EFL Trophy
Charity Shield
Anglo-Scottish Cup
Anglo-Italian Cup
Total (Comp)
NON-COMPETITIVE
Pre-Season Friendly
Jul 12, 2015
Jul 25, 2015
4
1
3
3
1
3
TOTAL (Non-Comp)
Jul 12, 2015
Jul 25, 2015
4
1
3
3
1
3
TOTAL OVERALL
Jul 12, 2015
Jul 25, 2015
4
1
3
3
1
3
MISC
ALL GAMES FOR NICKY MAYNARD